Led by Executive Chef Alistair Barnes, Rocky Mountain Cuisine consists of high-quality, locally procured ingredients. Best described as an artful assemblage of fresh Canadian ingredients such as game (bison, elk, caribou, wild boar, venison and pheasant), Pacific halibut, Arctic char, Alberta lamb, AAA beef, prairie-grown grains, fresh indigenous berries, and locally sourced vegetables. Modern portrayals of classic techniques are featured in the cuisine.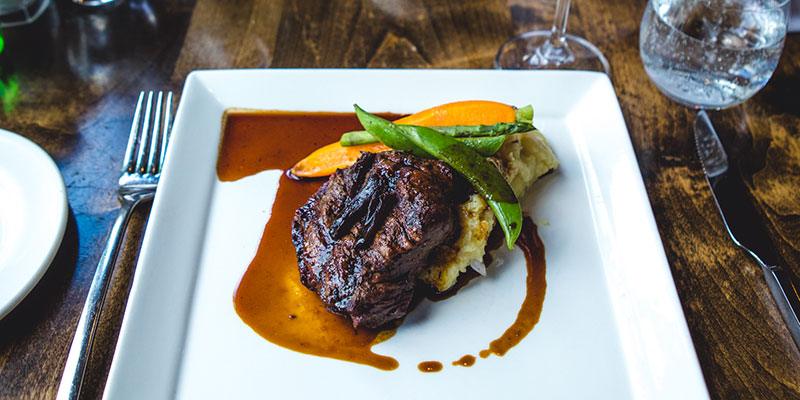 Chef Barnes and his team of European and Canadian-trained chefs – who oversee food services at all three of our lodges and five restaurants – make menu changes seasonally. This way, the menus feature the finest in regional and seasonal ingredients.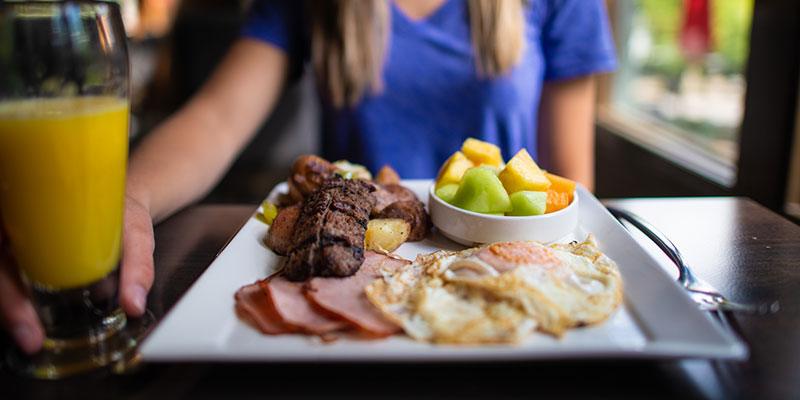 Assuring quality of product, CRMR also operates a game ranch named Canadian Rocky Mountain Ranch and a Butcher Store in Calgary, Alberta called Urban Butcher. Our award-winning wine lists feature over 500 fine bottles, including Canadian VQA selections.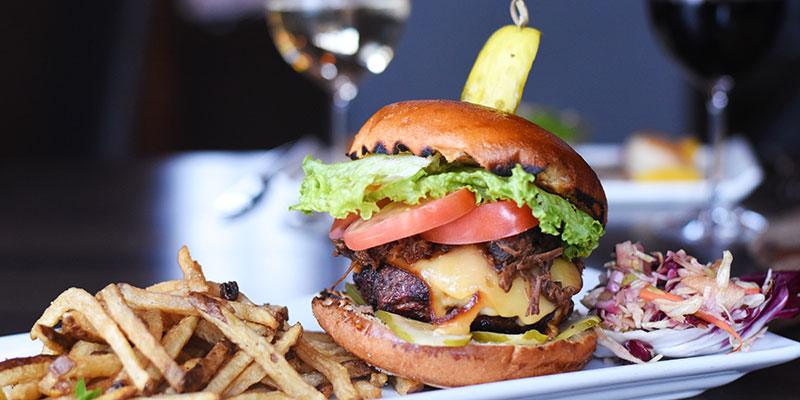 The Canadian Rocky Mountain Ranch
Today we are proud to source game meat from our own ranch on 540 acres located in the rolling foothills of Calgary. The Canadian Rocky Mountain Ranch provides all the CRMR Properties and Restaurants with high-quality Elk and Buffalo products, raised in a natural, humane and sustainable manner without added hormones or antibiotics. We take incredible pride in our efforts of providing our guests with the very best that Canadian cuisine has to offer.
The O'Connor family established the ranch in the lush rolling foothills in 1996 to produce a consistent and high-quality supply of bison and elk meats for the lodges and restaurants. Today, buffalo, elk and natural beef are rapidly becoming a staple in the diets of families and people who are pursuing a healthier lifestyle as it is high in iron and protein and low in fat.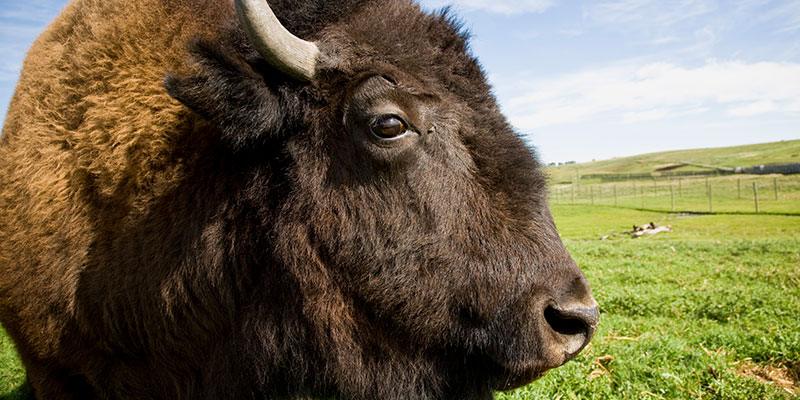 Discover our Award-Winning wine lists
Our award-winning wine lists reflect the passion we have for great wines and the people who produce these wines.
Over the years, we've visited many major wine-producing regions in the world. The friendships we've formed with producers and winemakers have influenced our wine lists. Our wine selections represent the finest of their regions and vintages, and pair wonderfully with our cuisine.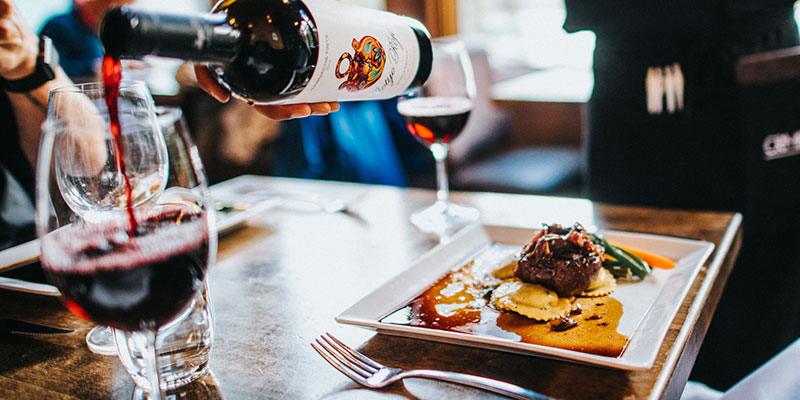 Our wine lists feature selections from many of the most noted producers in California, Italy, France, Australia and Canada as well as a number of selections from smaller, limited production wineries and wineries that are on the cusp of discovery.
For our efforts, we have received the Gold Glass Award at the Vancouver International Wine Awards for Buffalo Mountain Lodge, Deer Lodge and Emerald Lake Lodge for the past few consecutive years.
Exemplary wine service is found at all three of our lodges and four restaurants, where guests will find an exciting variety of Californian, Italian and Canadian wines. Come taste for yourself.