Lake Louise, (November 6, 2023) – In the wake of the devastating fire that destroyed Lake Louise's Ski Resorts staff accommodation on July 3, 2023, two local family businesses have come together to showcase the true spirit of community support and unity in the picturesque town of Lake Louise. Despite the difficult circumstances, Deer Lodge and Lake Louise Ski Resort have demonstrated remarkable solidarity by collaborating to find a mutually agreeable solution for housing the ski resort's dedicated staff for this upcoming winter 2023/2024 season.
"Lake Louise's strong sense of community has deep roots," reflects Larkin O'Connor, President of Canadian Rocky Mountain Resorts. "Kim Locke, Co-Vice President of Lake Louise Ski Resort, and I were both raised in this community. From our shared memories of skiing Lake Louise as youngsters, to our ongoing efforts in tandem to champion and bolster this wonderful town, these recent challenges have only underscored the unbreakable bonds that unite residents and businesses alike here in Lake Louise."
"Canadian Rocky Mountain Resorts' generous support in providing accommodation for our winter season has been truly remarkable," says Leigha Stankewich, Marketing & Communications Manager, Lake Louise Ski Resort. "Witnessing the community's collective resilience following the devastating fire at our Charleston Residence last July has been both inspiring and heartwarming. We deeply appreciate our partnership with Deer Lodge."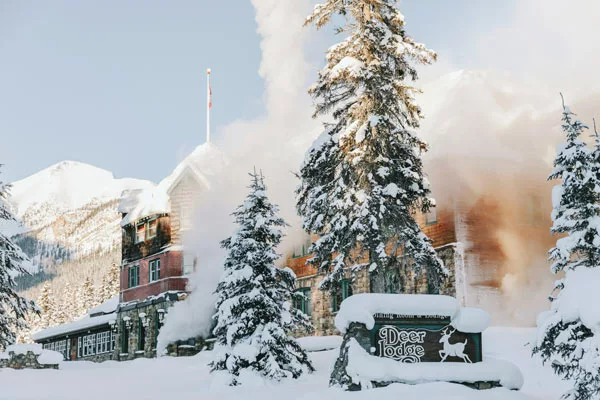 Deer Lodge will make up a portion of the staff accommodation for Lake Louise Ski Resort for the next two years while they diligently rebuild and seamlessly transition their staff back into resort residences. Both organizations have mutually committed to the meticulous preservation of the Heritage Wing at Deer Lodge, safeguarding the enduring legacy of these accommodations throughout the forthcoming stages of Deer Lodge's journey. Following this period, Deer Lodge will embark on its eagerly awaited redevelopment plans.
This heartwarming display of solidarity has strengthened the sense of community in Lake Louise and demonstrated the unwavering commitment of its businesses to support one another.
Media Inquiries:
Lauren Telfer
Director of Marketing & Communications
Lauren.telfer@crmr.com
587-893-8945