EXPERIENCE THE TASTE OF THE CANADIAN ROCKIES AT THE RENOWNED CILANTRO ON THE LAke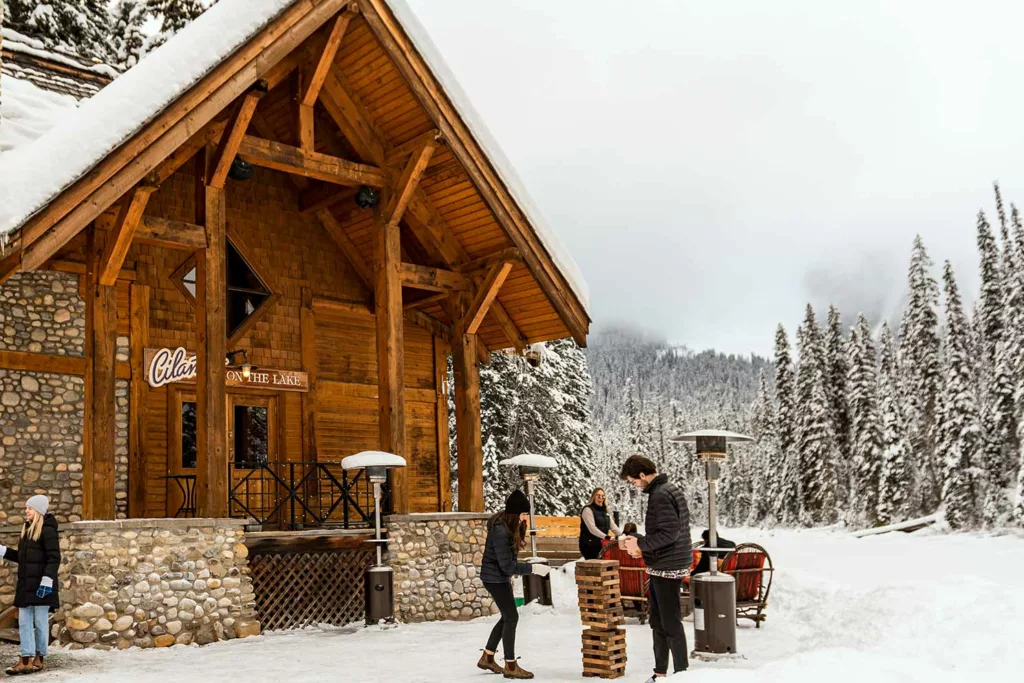 Add Your Tooltip Text Here
There are few places where the food is as outstanding as the mountain views around you, but thanks to the newest dining concept from Cilantro on the Lake at Emerald Lake Lodge, you can finally have your chance to savour both in harmony.
Open Wednesday-Sunday from 2-7 p.m. our iconic (and very Instagrammed) "cabin on the lake" locale is transforming into an equally iconic spot to fill up after an afternoon of exploring. A menu complete with shareable plates, a fantastic wine and cocktail menu and cozy, fun environment, it's an adventurer's apres dream. 
Cilantro on the Lake's menus will take inspiration from CRMR's signature Rocky Mountain Cuisine dining concept that brings together Canadian ingredients such as game meats, sustainable seafood, prairie-grown grains and locally-sourced vegetables. Guests can delight their tastebuds with items perfect for sharing, like our boards and spreads, or heartier dishes like Lamb Shank or Beef Ribeye (check out our favourites below). We suggest 2-3 dishes per couple!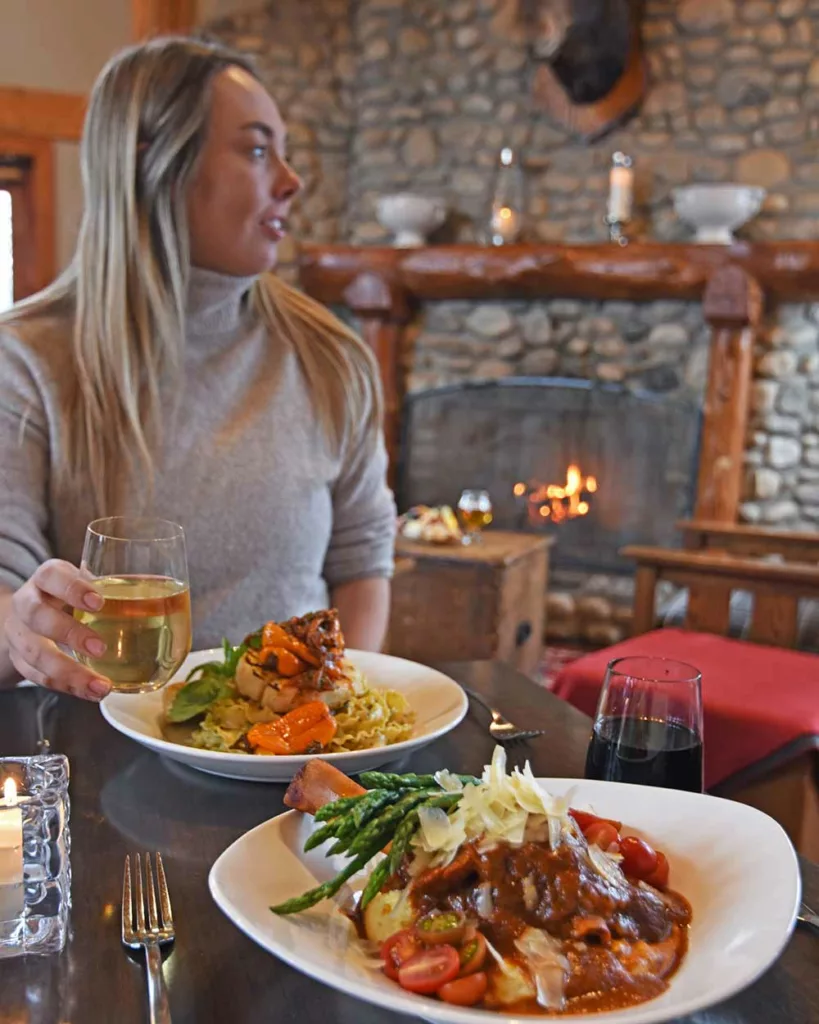 BAKED BRIE
Hot Honey, Roasted Almonds, Poached Pears, Grilled Sourdough
charcuterie board
A Selection of Regionally Produced Charcuterie & Cheese, House Made Accompaniments, Crostini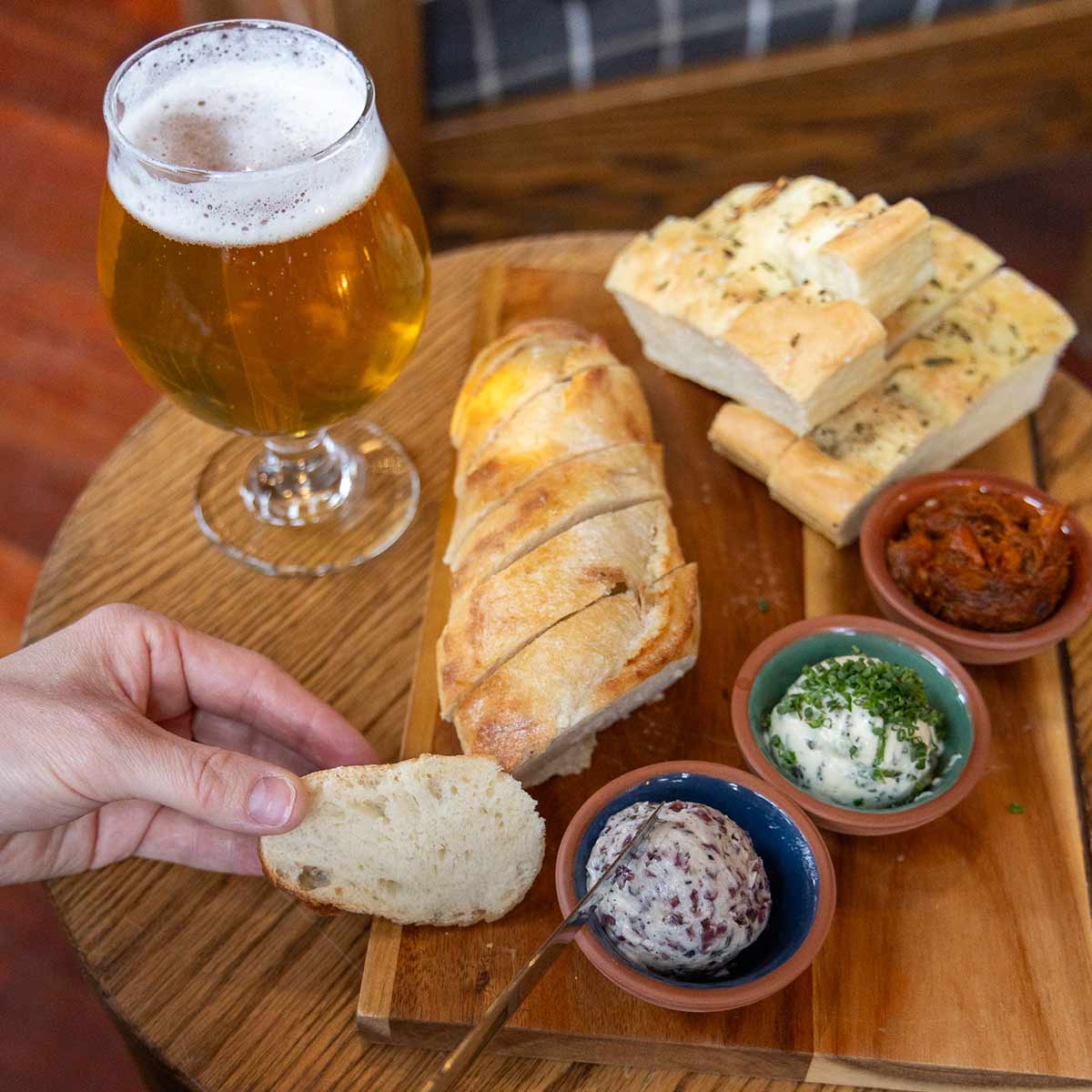 breads and spreads
Various Bread, Assorted Butters & Spreads
fish smorgasbord
Assorted Smoked & Cured Fish, Dill Mustard, Horseradish, Caper Berries, Pickled Vegetables, Rye Bread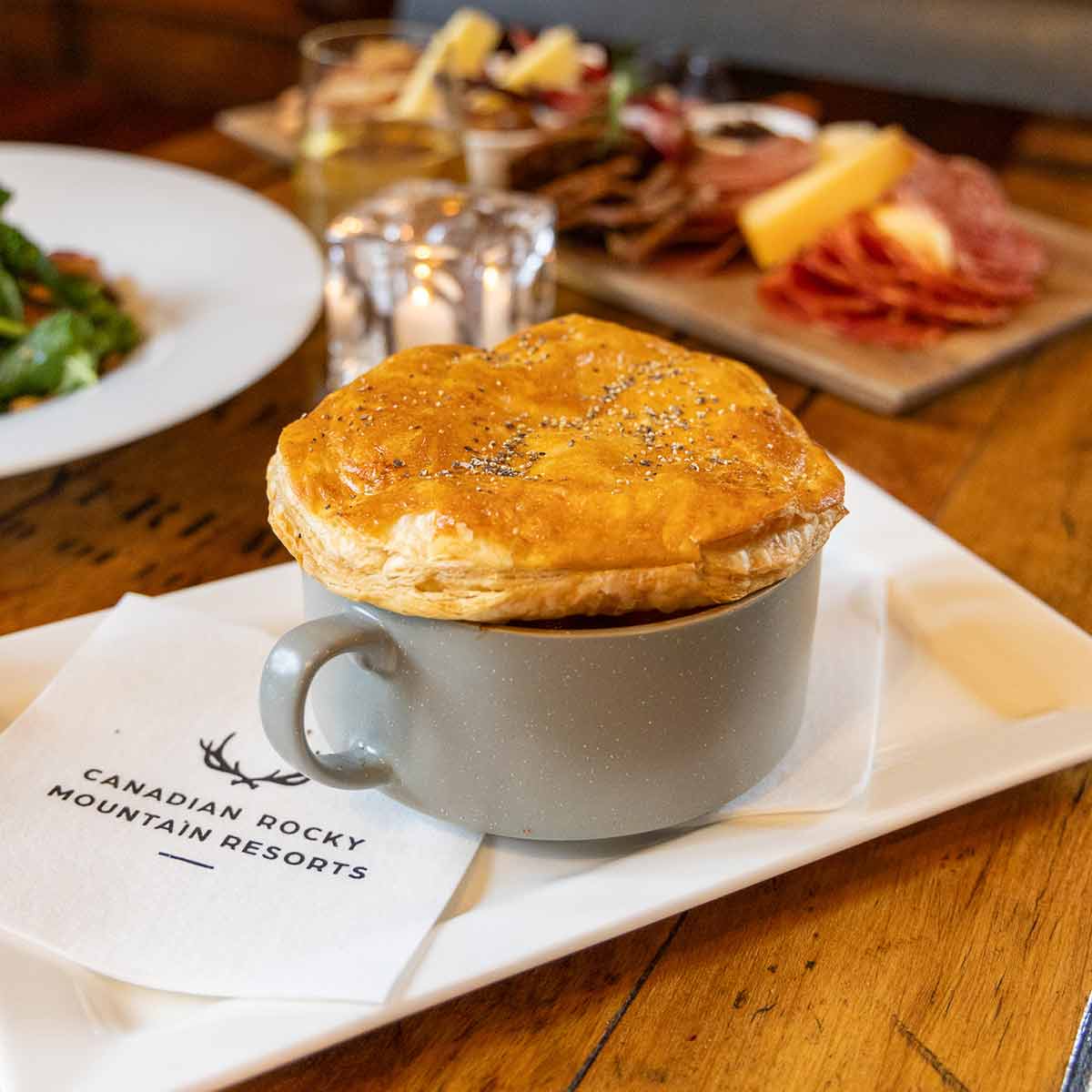 GAME KEEPERS PIE
Buffalo & Elk Bourguignonne, Forest Mushrooms, Pearl Onions, Puff Pastry, Cracked Pepper
1/2 roast chicken
Lemon Thyme Potatoes, Glazed Babby Carrots, Basil Mayo, Sweet Garlic Aioli
BRAISED LAMB SHANK
Soft Polenta, Grana Padano, Asparagus, Tomato, Chianti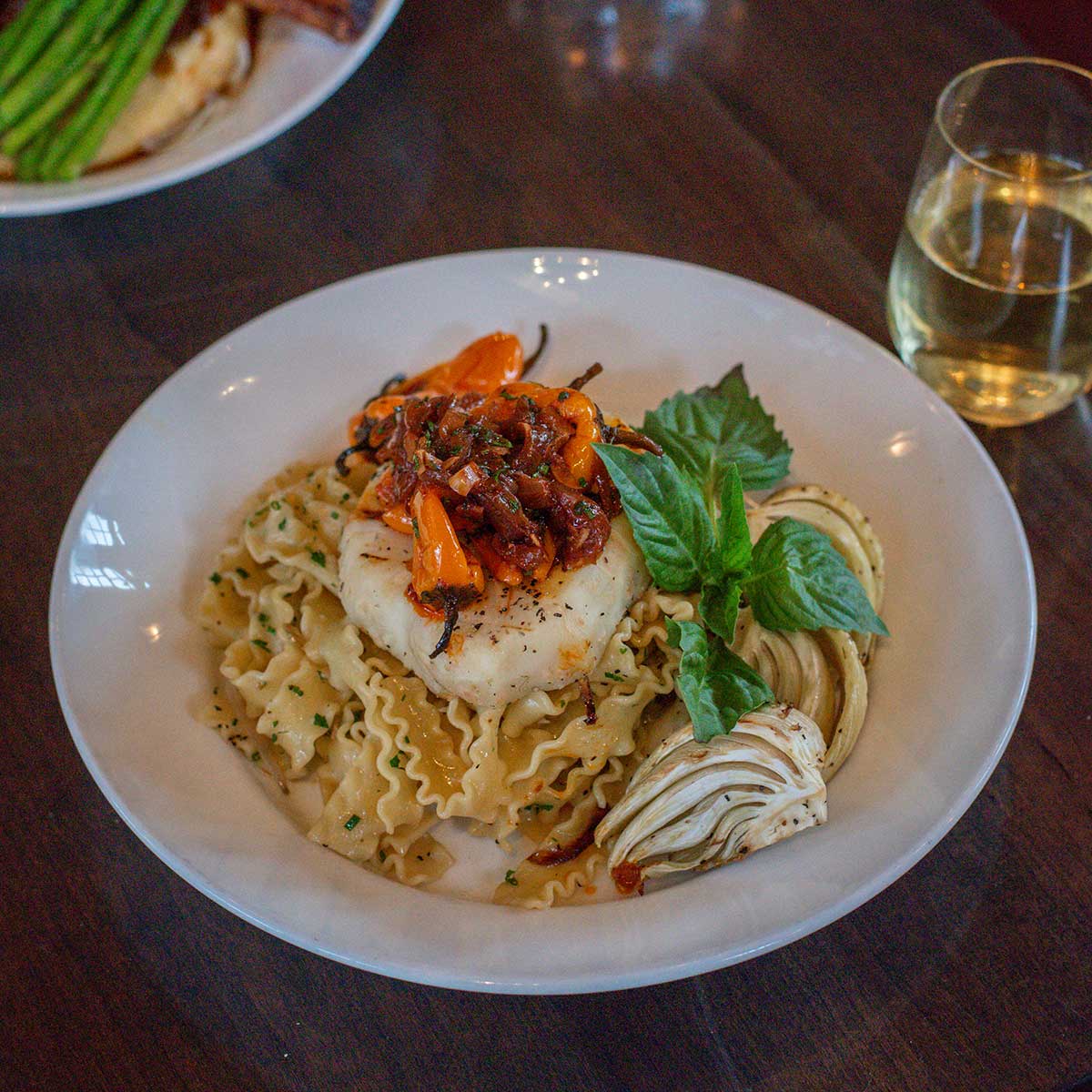 salt roasted celery root (v)
Herb Pasta, Peperonata, Fennel, Garlic Oil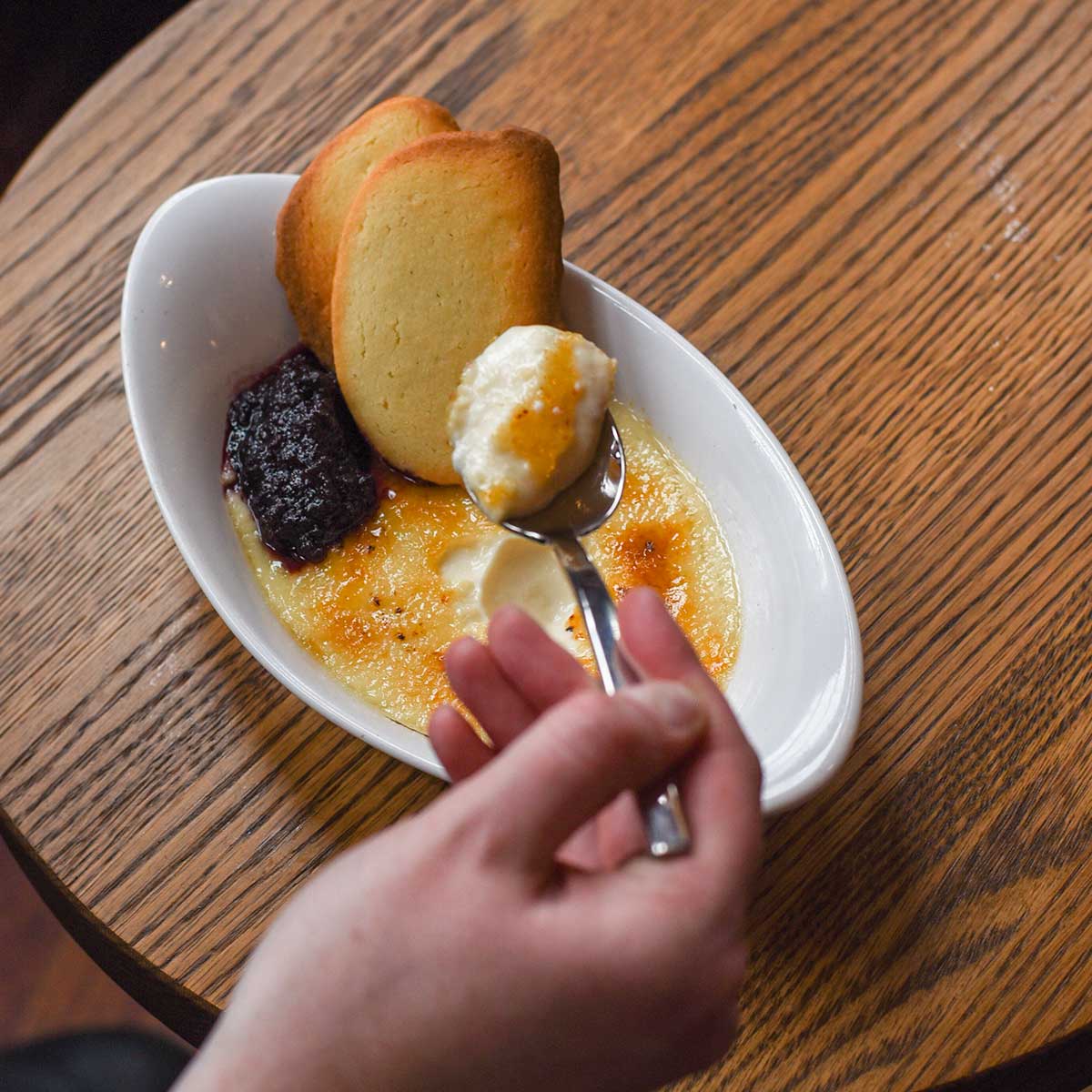 maple creme brulee
Sable Cookie, Saskatoon Berry Compote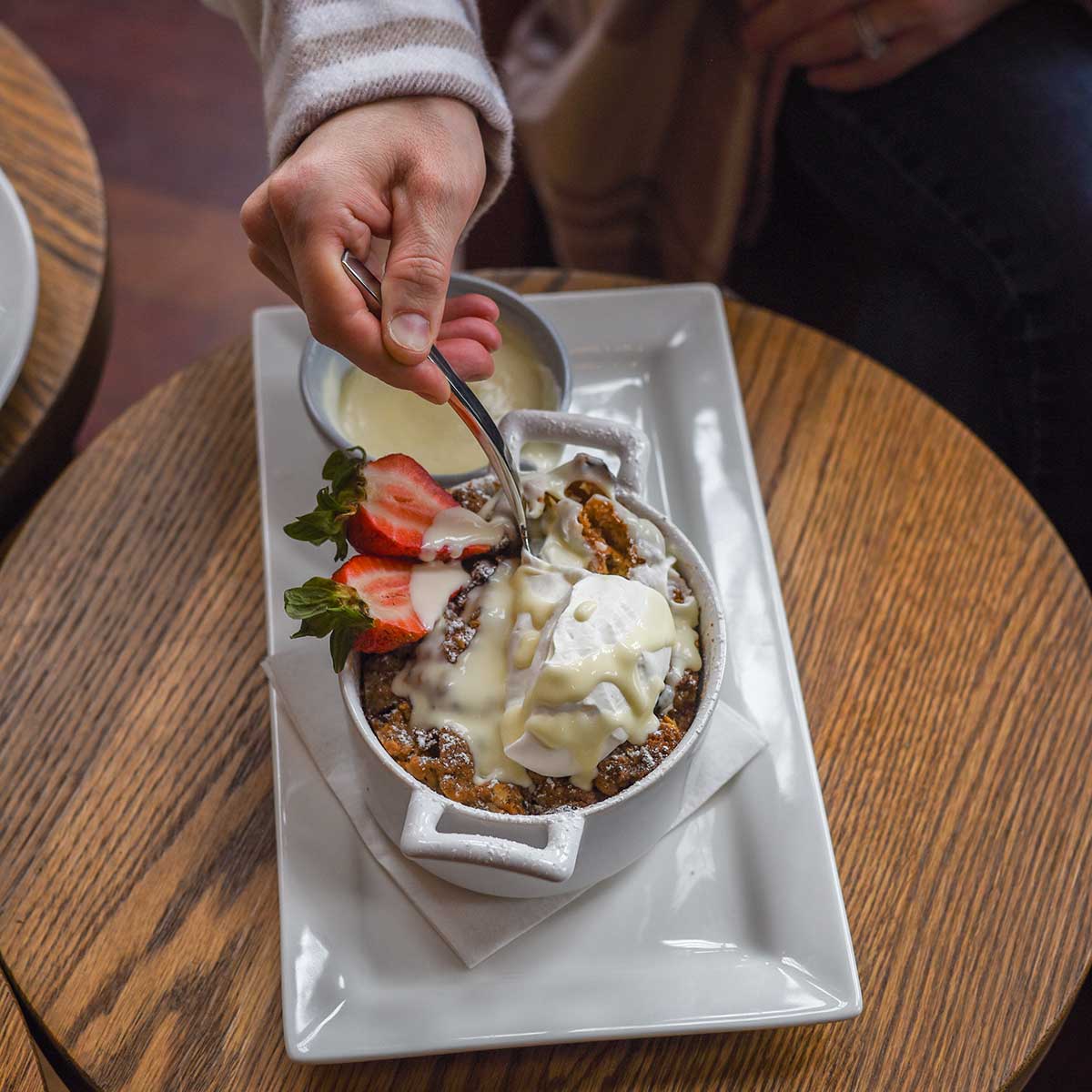 apple crisp pie
Crème Anglaise, Chantilly Cream
fallen chocolate souffle
Vanilla Ice Cream, Strawberry Coulis
BOOK YOUR ADVENTURE WITH US
Extend your adventure at Emerald Lake Lodge and book your stay with us! Experience the serenity of the area by unwinding infront of your own guest room fireplace, or take advantage of the winter activities in the area.